The ASTRONET network has been working on a brand new website, launched together with the publication of the ASTRONET Science Vision and Roadmap 2022-2035.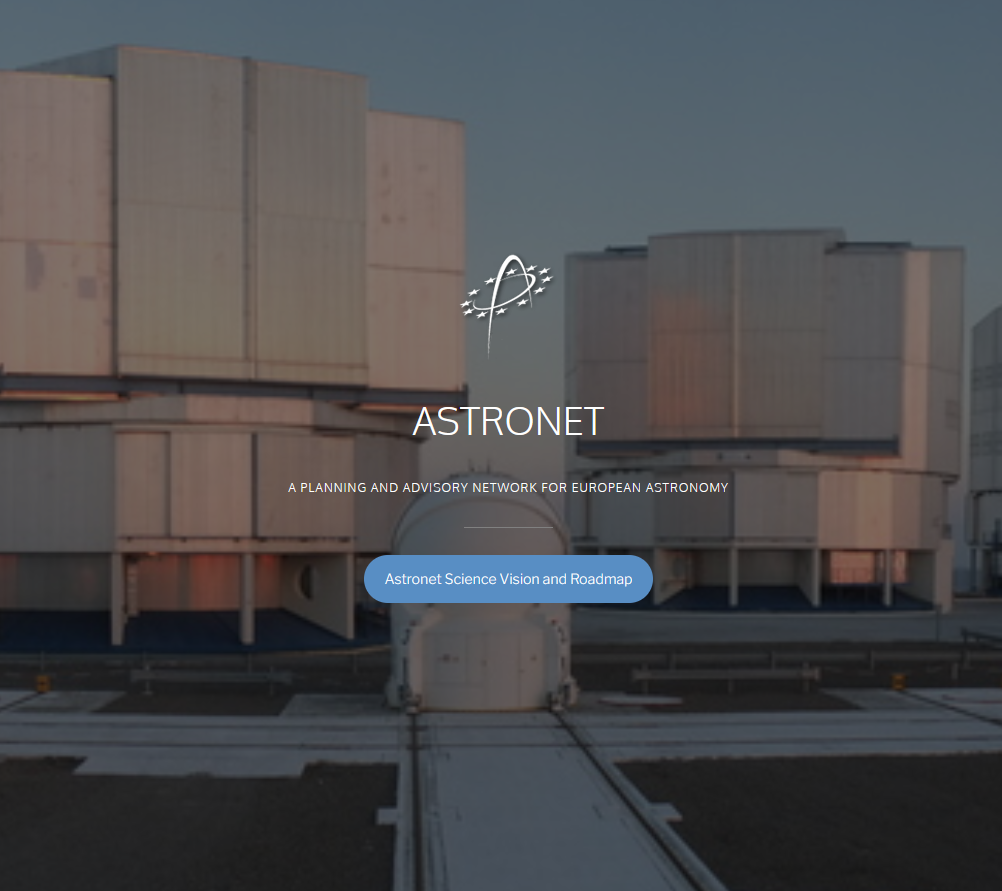 We invite all the visitors to take a tour on the different sections:
Visitors who wish to add ASTRONET-related content, complete the existing pages and update the website are welcome to do so via the contact form accessible here.
Enjoy your visit!